Smile Brighter!
Single Treatment (touch up)
15 Minutes
Includes Remineralizing Treatment
$159
Smile Whiter!
Double Treatment 30 MIN
Two 15 Minute Sessions Includes Remineralizing Treatment
Most Popular Choice ~ 1 HR Appt.
Hollywood Smile!
Triple Treatment
Three 15 Minute sessions
Includes Remineralizing Treatment
$249
The 15 Minute treatment is a perfect solution for someone with "whitish teeth" already because it has the smallest results. 15 minutes can remove anything from 2-4 shades, which is twice the results of almost all over the counter products.
It is also used as a touch up for anyone wanting to refresh their laser whitening treatment.
The 30 Minute Whitening is the most popular choice. It produces anything from 4-8 shades (sometimes even higher) within one treatment. The results received are drastic enough to see a noticeable whiter differences.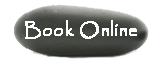 The 45 Minute treatment is the most effective of all of our treatments. It is designed for people who have heavier lifelong stains such as tobacco smokers and our daily coffee drinkers.

The 60-minute treatment can whiten your teeth up to 12 shades whiter.