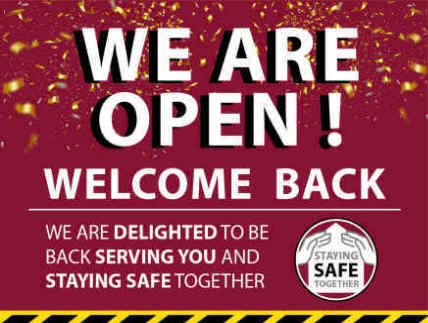 We are committed to re-open safely, for in-person appointments starting Monday June 15, 2020. We are doing our part to ensure that strict protective safety measures are in place to protect you and our staff to safeguard against the spread of COVID-19.
Upon Arrival
•To eliminate multiple patients in our waiting area, please text 587-585-7958 to advise us of your arrival. We will text you when we are ready for you to come in.
•Only the person with the appointment may come into the clinic.
•A COVID-19 questionnaire including a non-contact temperature check will be performed.
•Wearing a mask is advised (but optional) during your visit. It is not necessary if you are having a facial treatment.
•Sanitize your hands upon entering
Creating a Safe Environment
•Please comply with a 2-metre physical distancing guideline at all times when in the clinic or in the waiting area.
•Your treatment provider will be wearing personal protective equipment mask and gloves as required.
•All treatment rooms are sanitized after each patient use and high touch areas are regularly cleaned throughout the day using medical grade disinfectant.

The health and safety of our staff and clients remains a top priority. We very much look forward to seeing everyone back. Please call 403-719-9900 to schedule appointments.
Back to Book Online